Solar Technology Professional
Thoughtful, team-oriented, experienced and eminently practical…

With 40+ years in designing, reviewing, and building solar, wind, and water power systems, I am now selectively choosing special projects. I am particularly interested in solar electricity-generating projects (photovoltaics/PV) that are sustainable, green, international, and socially worthwhile.
Having consulted and collaborated with teams and

NGOs

in more than 30 countries worldwide, and with Native American tribes, I bring supportive, environmental and ecological ethics and understanding to team efforts.
In addition to technical expertise, clients benefit from my comprehensive approach to problem solving. I engage and educate clients with the skills and knowledge needed to create and maintain successful, community-supported solar projects.
Consulting Services for Organizations
Renewable energy project management
Developing solar training centers
Training-of-trainers
Renewable energy curriculum design and review
Planning and design of hybrid renewable energy micro-grids
Solar advocacy and speaking engagements
Consulting Services for Individuals
Site evaluation for solar, wind and micro-hydro installations
Plan review for residential and commercial solar projects
Greenhouse design/build supervision
Evaluation of off-grid energy alternatives
End-user education
Hourly and daily rates offered.  I am selectively available for non-profit and volunteer work.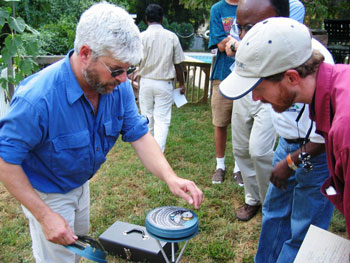 Latest Work
Good News! I'm returning to the Village of Terrat, Tanzania for a month in February to work with NGO Managing Director and SEI alum Lukas Kariongi in February to help develop his community-based solar projects. Here is some footage from a previous trip to East Africa:
Recent Blog Posts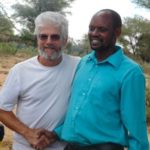 In 1997, Lukas was an eager young Maasai from East Africa who traveled to SEI to be trained as a … [CLICK TO READ MORE]
Introductory Videos
Philosophy and Vision
It is a very exciting and important time to be doing solar work.
Implementing practical renewable energy technology helps build a more sustainable world. Solar is a positive way forward in dealing with climate change, global security and a polluted environment.
Johnny knows the challenges and rewards of working "off-the-grid".
In remote villages and rural reservation, solar projects dramatically improve the lives of poor people.
He loves advising decision-makers, training technicians, and providing end-user solar education. Johnny finds it useful and rewarding.