Thoughtful, team-oriented, experienced, and eminently practical…
With 40+ years designing, reviewing, and building solar, wind, and water power systems, Johnny is now selectively choosing special projects.
Having consulted and collaborated with teams and NGOs in more than 30 countries and with Native American tribes, Johnny brings supportive, environmental, and ecological ethics and understanding to team efforts.
In addition to technical expertise, clients benefit from his comprehensive approach to problem solving. He engages and educates clients with the skills and knowledge needed to create and maintain successful, community-supported solar projects.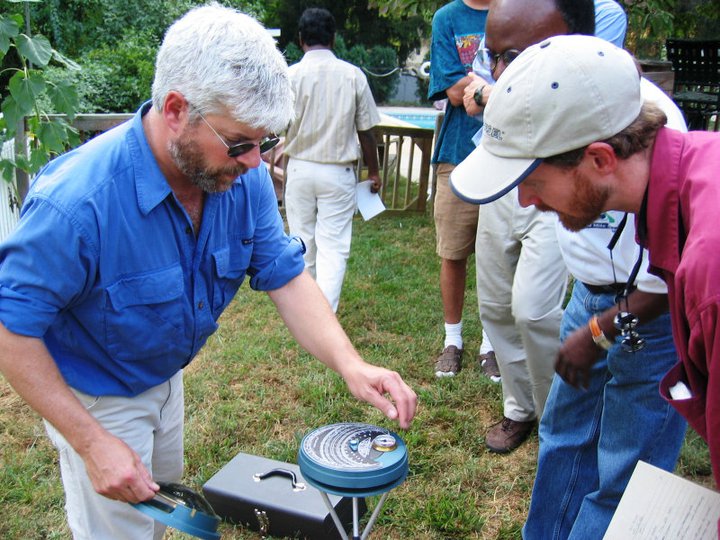 – It is a very exciting and important time to be doing solar work.
– Implementing practical renewable energy technology helps build a more sustainable world. Solar is a positive way forward in dealing with climate change, global security, and a polluted environment.
– Johnny knows the challenges and rewards of working "off-the-grid."
– In remote villages and rural reservation, solar projects dramatically improve the lives of poor people.
– He loves advising decision-makers, training technicians, and providing end-user solar education. Johnny finds his work useful and rewarding.
CHARITABLE WORK
Selectively available for non-profit and volunteer work.
CONSULTING SERVICES
Hourly and daily rates offered.
CONNECT WITH SOLAR ENERGY INTERNATIONAL (SEI)
"It's been over 14 years since you hired me to work at Solar Energy International. You were a wonderful boss and teacher.

You continue to amaze and inspire me with your passion for renewable energy and your desire to make a difference in people's lives."
"Johnny knows it all, and he knows everybody who's anybody in renewable energy.

Time spent with Johnny is up-time, down-time, and sideways. He's one of the funniest people I know. He's always a pleasure to work and play with."
"Johnny Weiss, Co-Founder of Solar Energy International, has helped make SEI a world-class renewable energy training organization. Whether you are a solar industry professional or a do-it-yourselfer, it is the place to learn the latest installation techniques and get hands-on, unbiased training."