Once again, I'm promoting and encouraging others to attend Ian Woofenden's Costa Rica Solar Workshop in March. Here are the details:
Learn • Work • Help • Contribute • Enjoy • Relax
March 2-10, 2018
Rancho Mastatal, Costa Rica • www.ranchomastatal.com
Learn about solar electricity for the developing world in the developing world! This workshop provides an introduction to stand-alone solar-electric (PV) system design and installation, with a focus on small, rural systems. The workshop combines classroom sessions with a strong emphasis on real-world projects in the community, along with hands-on labs. You will have the opportunity to understand, design, and install lighting and cell-phone-charging systems that can dramatically improve the living conditions of the local people. This is an experiential program, with a real-world focus. Come and learn by doing, sharing, and experiencing on projects in the developing world.
Topics include:
o Basics of Electricity
o Meters
o PV System Terminology & Components
o Designing for System Efficiency
o Energy Efficient Appliances
o Safe Installation
o PV Cells, Modules, & Arrays
o Series/Parallel Principles
o Establishing System Voltage
o Solar Site Analysis
o Orientation, Tilt Angles, & Shading
o Mounting Options and Hardware Selection
o Batteries
o Controllers
o Inverters
o Wiring, Overcurrent Protection, Disconnects, & Grounding
o Technology Transfer in the Developing World
For millions of poor, rural people around the world, solar electricity may provide the first electric lights a family has seen, replacing darkness at sunset with the opportunity to read, study, or recreate after a day of work. This hands-on workshop teaches how give this amazing technology to the people who are most in need. In the classroom portion, workshop participants will gain a basic understanding of the principles of small, stand-alone solar-electric systems and their design and installation. In labs and in three real-world installations, participants will learn in by doing, while helping improve the lives of local people.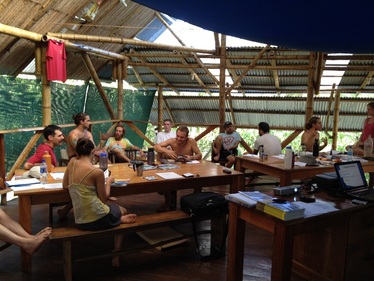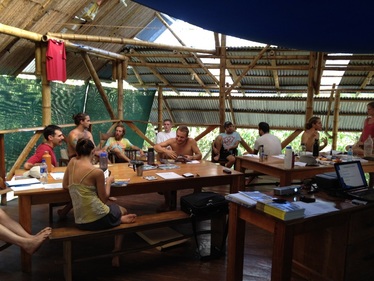 In our thirteenth year at Rancho Mastatal, this workshop builds on past success in the region. Our program is focused on learning through hands-on work. We'll spend about one-third of our time in the classroom, studying solar electricity technology basics. The rest of our time will be in the field or lab, getting our hands dirty, learning by doing. The course is taught in both English and Spanish. Price includes dorm bed or camping, all meals and in-country transportation. Private accommodation may be available at additional cost (contact Rancho Mastatal). Ask about options for family members not taking the workshop.