SAVE THE DATE – LABOR DAY WEEKEND – The SECOND ANNUAL "SOLAR FAMILY REUNION"!
When: Friday Aug 30 to Monday, Sep 3
Where: Paonia, Colorado at SEI's Headquarters
Who: EVERYONE!
Registration opens soon, but make sure to save the date now on your calendar!
PARTY with the Solar Family and the Solar Pioneers – EVERYONE invited!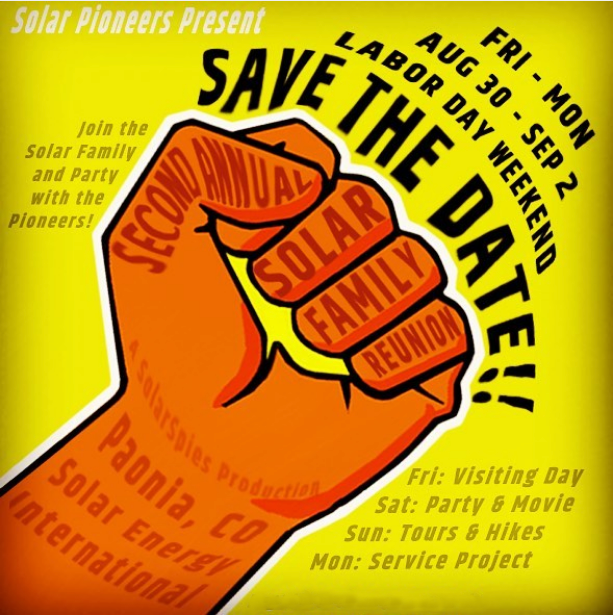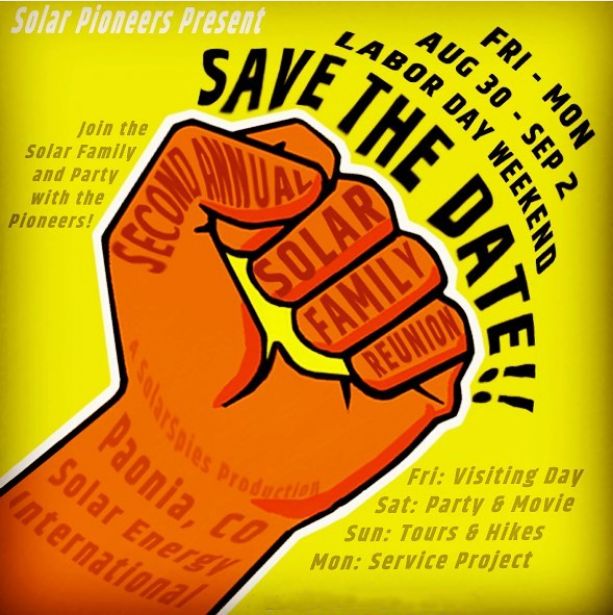 SCHEDULE
– Fri: Visiting Day at SEI Lab
– Sat: Party & Movie
– Sun: Tours & Hikes
– Mon: Service Project
Mark your calendars for the successor event to the popular Solar Pioneer Parties. The Second Annual Solar Family Reunion will take place on Labor Day weekend (Aug 30 to Sep 2) in beautiful Paonia, CO, home to Solar Energy International. Join solar pros and solar family members from around the country to learn, connect, and have fun in a relaxed atmosphere with that special solar family reunion feel, plus we will be showing "Solar Roots – the Pioneers of PV", the documentary film that tells the TRUE story of the birth of the solar industry.
Registration, camping, tours, hikes, and other information will be announced in early March, so stay tuned for updates.
We look forward to seeing you at the Second Annual Solar Family Reunion!
Keep up-to-date on Johnny's renewable projects